Breaking Boundaries Conference February 2023

What a successful day!
The BHUK team decided back in Summer of 2022 to organise a full-scale conference because the feedback we had from previous smaller events was so positive. Our objective was to ensure that everyone who attended learned something they didn't know before and given the comments you see on this page I think we achieved that aim. We wanted to have a varied program because we deal daily with all kinds of bladder problems from treatment choices to emotional needs driven by the impact on the quality of life a bladder problem has. Everyone who attended has helped to raise awareness of Bladder Health UK and how we are working hard to share information that 'in the end benefits the sufferers.
One of the most powerful presentations was given by a sufferer and it this 'lived experience' that drives the BHUK team to push for a better understanding of bladder issues and patient outcomes.
Thank you and I hope to see you again next year.

Gallery of our supporters and Exhibitors on the day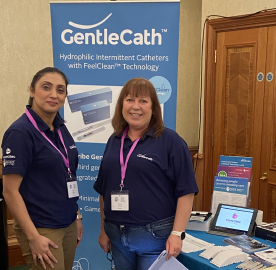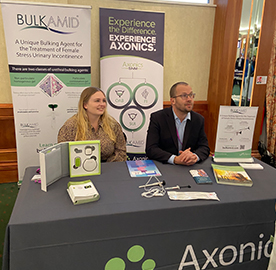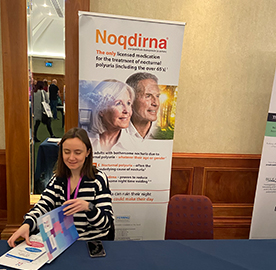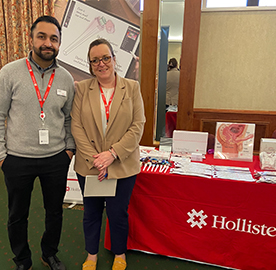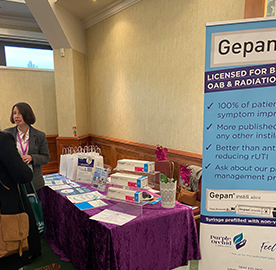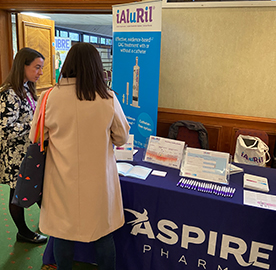 "Just a quick email on behalf of the team to say thank you, we very much enjoyed the Breaking Boundaries event and thought it was all extremely well organised. The fact coffee breaks and lunches where in the same location and the staggered lunch break for corporates, really helped with footfall to the stands and I'd say we spoke to most of the delegates by the end of the day. It was nice to see you both in person again, and we look forward to supporting BHUK with any future events."
Sweet Cures of York
"I just wanted to drop you a quick line to say how much the team and I enjoyed the conference. The talks were varied and interesting, which was perfect for us as we are still relatively new to the field. Food and coffee was also great so thanks again,"
Nick Parkinson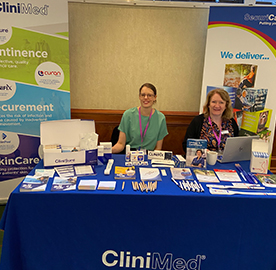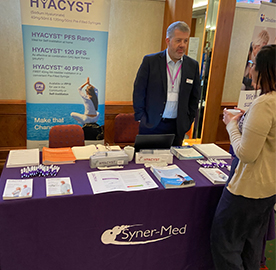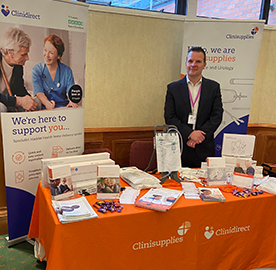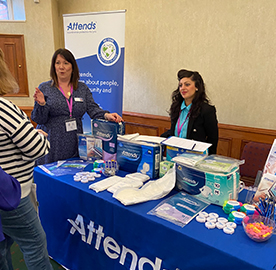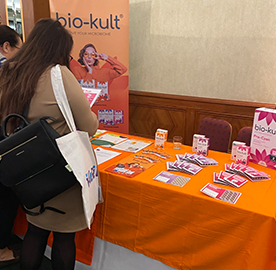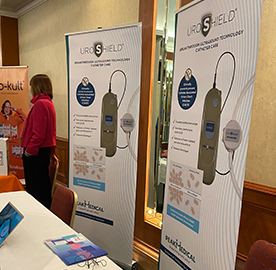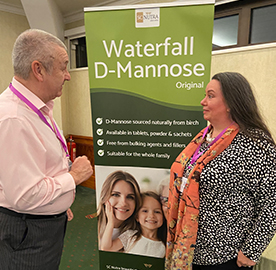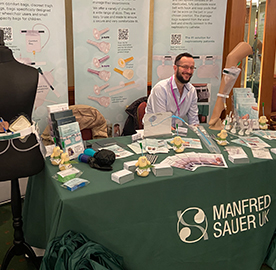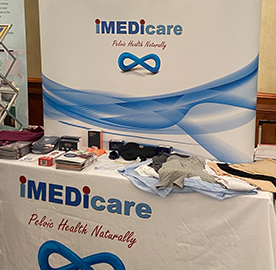 Chris Harding – The ALTAR Study
"Excellent presentation, amazing breakthrough with the trial outcomes of antibiotics compared to methenamine Hippurate! Looking forward to sharing with local GPs in the community! Interesting to see study and findings and possibilities for the future. I'm a real fan of Hiprex – the ALTAR study will back up my practice."
Gail Hayward - Developments in Urinary Tract Infection
"Gave a different train of thought that I hadn't considered ie. negative MSU being a sample problem rather than true negative result and to still treat patients with antibiotics.
Great speaker! Although no present conclusion I look forward to changes in the next few years. I'm happier to make decisions on clinical feeling rather than dip/MSU algorithm. Amazing – interesting – feels exciting what is to come."
Ian Pearce - Treating Benign Prostatic Hyperplasia
"Brilliant clear speaker – very informative and engaging! Clear understanding of BPH. Excellent session – very informative – excellent speaker. Extremely enjoyable – good sense of humour – very informative. Very funny! Really interested in options available to patients – great data! Brilliant – all of it! Excellent – really engaging – didn't realise there were so many new technologies."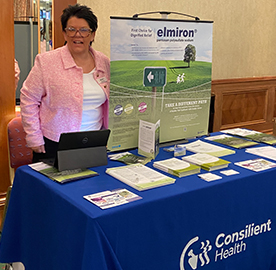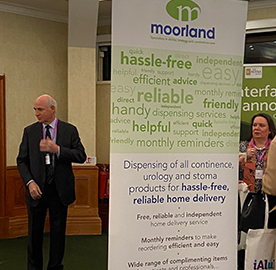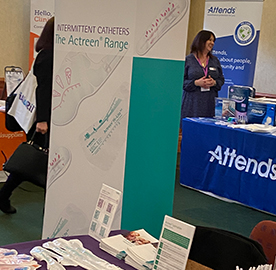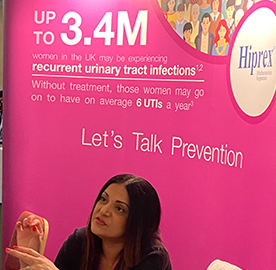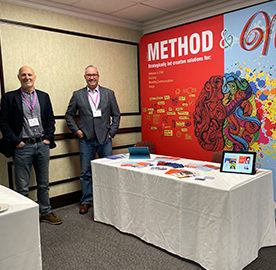 Our Speakers
Professor Duncan Eaton – Chairperson
Duncan opened the conference. He has been chair of Bladder Health UK's Board of Trustees for seven years now. Prior to retirement, Duncan had been Chief Executive of NHS procurement.
Dr Serene Foster DPhil (Oxon) BSc (Hons) MBSI MNIMH MCPP
Serene Foster is Bladder Health UK's nutritionist. Getting food diaries right and feeling comfortable food will not trigger bladder problems helps patients to live positively with bladder illness.
Professor Chris Harding MA MB BChir MD FRCSUrol
Chris Harding of Newcastle upon Tyne Hospitals NHS Foundation Trust speaking on the ALTAR study, a Phase 4 multicentre, patient-randomised non-inferiority trial comparing two drugs in the prevention of recurrent UTI in women.
Professor Gail Hayward MBBC D.Phil MRCP DRCOG MRCGP
Gail Hayward, Associate Professor of Primary Care in Oxford addresses Developments in Urinary Tract Infection – steps being taken by the NHS to tackle the issue of poor testing of urine samples.
Professor Ian Pearce BMedSci, BMBS, FRCS (Urol)
Ian Pearce, Consultant Urological Surgeon and Andrologist at Manchester Royal Infirmary is advising on new developments in treating benign prostatic hyperplasia
Ms Emma Foster MBChB FRCS
Emma Foster, lead for the North West Urology Sacroneuromodulation service, speaking on sacral nerve stimulation for overactive bladder.
Professor Jalesh Panicker & Miss Aoife Madden
Hearing from the consultant and the sufferer in this presentation on Fowler's Syndrome by Dr Jalesh Panicker, Consultant Neurologist at UCLH and expert patient Aoife Madden of 'B is for Bladder'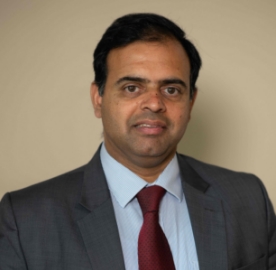 Professor Jalesh Panicker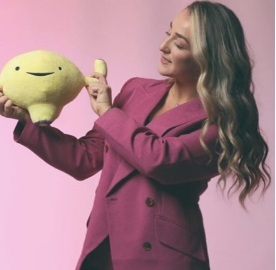 Miss Aoife Madden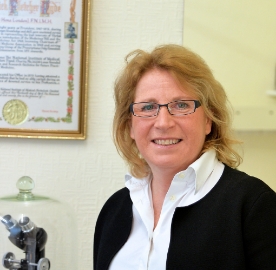 Dr Serene Foster DPhil (Oxon) BSc (Hons) MBSI MNIMH MCPP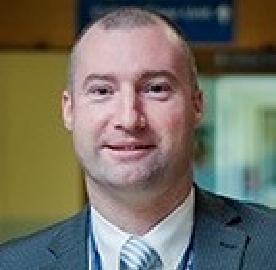 Professor Chris Harding MA MB BChir MD FRCSUrol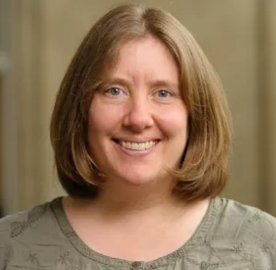 Professor Gail Hayward MBBC D.Phil, MRCP, DRCOG, MRCGP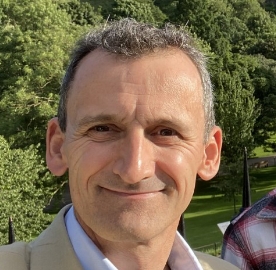 Professor Ian Pearce BMedSci, BMBS, FRCS (Urol)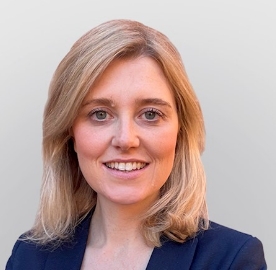 Ms Emma Foster MBChB FRCS