Advertising opportunities - A promotional opportunity and a partnership
For marketers wishing to promote medications, products and services you could not be more targeted than with Bladder Health UK. As we are non-profit, you are also helping to ensure that our work can continue, and by becoming a partner you help to support people with bladder conditions who really need your services and products.
Bladder Health UK is a charity organisation that has been offering sufferers help and advice for the past twenty years, and at present support over 3500 people with bladder conditions, as well as their families and carers.
Bladder HealthUK has a very specific audience of people suffering with bladder illness and related problems, and over time we have developed materials in support of them:
Online: Bladder Health has 41,892 users with 25% being returning users.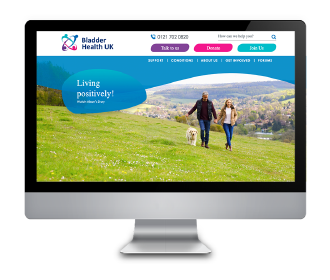 In print: Our magazine 'Your Bladder Health' goes out three times a year and is filled with useful information which is distributed

to all our members and healthcare professionals.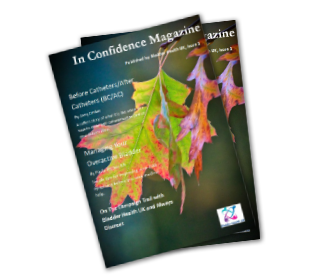 In addition, our corporate packages incorporate social media campaigns on Twitter, Facebook and Instagram as well as opportunities at

Member events, Webinars, Exhibitions and more.
For more information for corporate sponsors or just want to develop a specific campaign download our sponsorship and advertising packages.
Corporate Sponsorship Packages Download
For further information on advertising please contact
Suzanne Evans on 0121 702 0821 or email suzanne@bladderhealthuk.org

Bladder Health UK, Kings Court, 17 School Road, Hall Green, Birmingham, B28 8JG
Bladder Health UK is a respected source of information for both patients and Health Care Professionals. We have several opportunities for companies who are interested in advertising their products and services to a target audience.
Your Badder Health Magazine - 3 x per annum - hard copy to members and electronic to HCP's
The Website we have excellent positions on our website for advertising.
For more details on the options please click on the link to our Rates Brochure below.